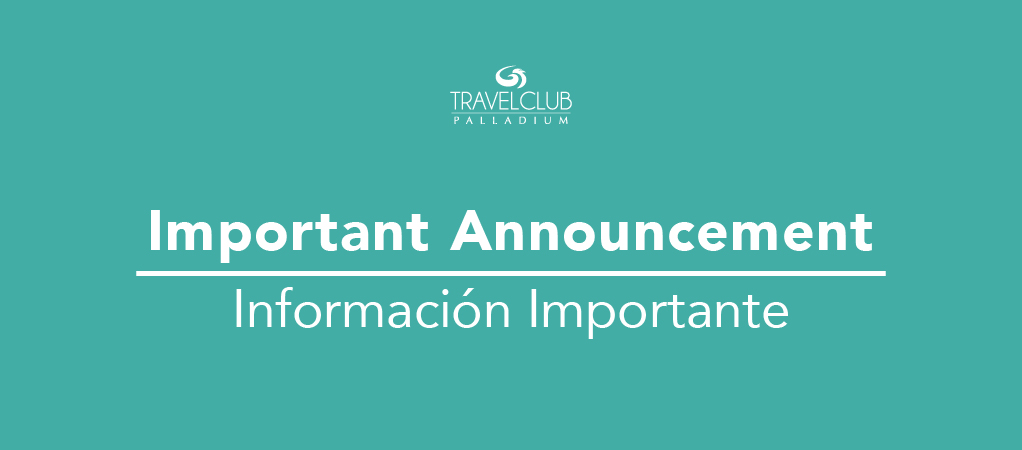 Dear members,
We have an important update for guests at Grand Palladium Puerto Vallarta in Mexico, regarding Hurricane ROSLYN.
As you are aware, ROSLYN has made landfall the morning of Saturday, Oct 22, 2022, impacting the Pacific Coast of Mexico, including Puerto Vallarta.
As expected, its activity produced rain fall across coastal areas of south west and west-central Mexico.
After a detailed assessment conducted by our Management Team in the destination, we are pleased to notify you that minimal damage to the property and we are fully operational.
As always, the health and safety of our Guests and Employees is, and it will always be the main priority in this type of situations.
While we continue monitoring the weather activity this season, keep in mind our Corporate's Severe Weather Policy remains in place for guests unable to arrive or depart, due to flight delays and cancellations in the neighboring airports in the areas which have been or are about to be impacted.
We are committed to always keep you always informed about the situation, and we will continue doing so. For any further assistance, please contact the following areas:
CALL CENTER
●info@palladiumtravelclub.com
●English: reservations.en@palladiumtravelclub.com
● Spanish: reservaciones.es@palladiumtravelclub.com
● French: reservations.fr@palladiumtravelclub.com
● German: reservierungen.de@palladiumtravelclub.com
TRANSPORTATION
● members.club@palladiumtravelclub.com
Palladium Travel Club,