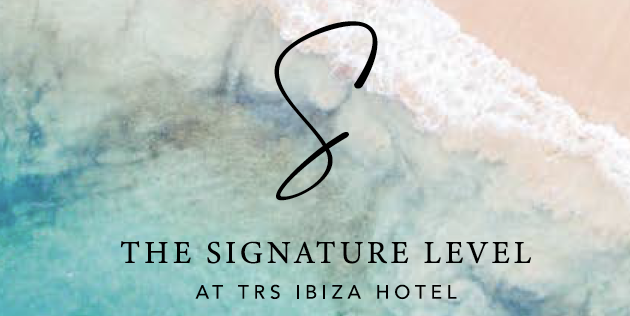 PTC Family,
Next May we will have the grand opening of the TRS Ibiza Hotel, the first adults only hotel in Europe. It comes to revolutionise and evolve the concept of All Inclusive. Adopting the island's own personality to offer guests the ultimate luxury experience: freedom without limits.
With the upcoming opening, TRS Ibiza Hotel introduces The Signature Level, a selection of exclusive benefits designed to take your All Inclusive experience even further. Get ready for your luxury holiday to have no limits and enjoy unique services and exclusive spaces reserved for our best suites, categorised as The Signature Level.
This new product is independent from the Palladium Travel Club membership levels and is yet another service provided by TRS Ibiza Hotel to guests who choose to purchase the ultimate luxury service during their stay.
Here is a list of the services they will provide, most of the benefits are included and highlighted in blue:
– Private check-in when you arrive at the hotel.
– Exclusive The Signature Level guest wristband.
As a member you'll have your exclusive Palladium Travel Club wristband.
– Turn-down service in the evening.
– Exclusive amenities during your stay.
– Butler wish list, for all your special requests.
– Priority booking and preferential seating at the à la carte restaurants.
– Minibar restocked free of charge.
– Access to a selection of exclusive drinks.
– Exclusive access to our Gravity Sky Lounge with Infinity pool and bar service, from 10am to 7pm.
– Free entrance to the Sunset experience at Gravity Sky Lounge with drink service included starting at 8 PM.
– Exclusive sun lounger area in an unbeatable location by the pool.
– Access to our Zentropia Spa, free of charge, to enjoy our water circuit.
– Tickets included for events at Ushuaïa Ibiza Beach Hotel, Hard Rock Hotel Ibiza for Children of the 80s, and the Hi Ibiza club (subject to availability)*.* Available only for one event per journey for 2 people.
– Exclusive menus at a wide selection of the highest rated restaurants in Ibiza, including:
Es Ventall (traditional ibizan cuisine)
Agroturismo Sa Talaia(mediterranean cuisine)
The Oyster & Caviar Bar (Nikkei cuisine, sushi and seafood)
TATEL Ibiza (spanish cuisine)
The Beach by Ushuaïa Ibiza(mediterranean cuisine with live music)
The Beach at Hard Rock Hotel Ibiza(mediterranean cuisine with live music)
Kaixo Ibiza (basque cuisine)
Minami (japanese cuisine)
Salao Atlantic Restaurant (mediterranean cuisine with an Andalusian touch)
Epic Infinity Lounge (flavours of Asia and Latin America)
Hard Rock Cafe Ibiza (american cuisine and rock music)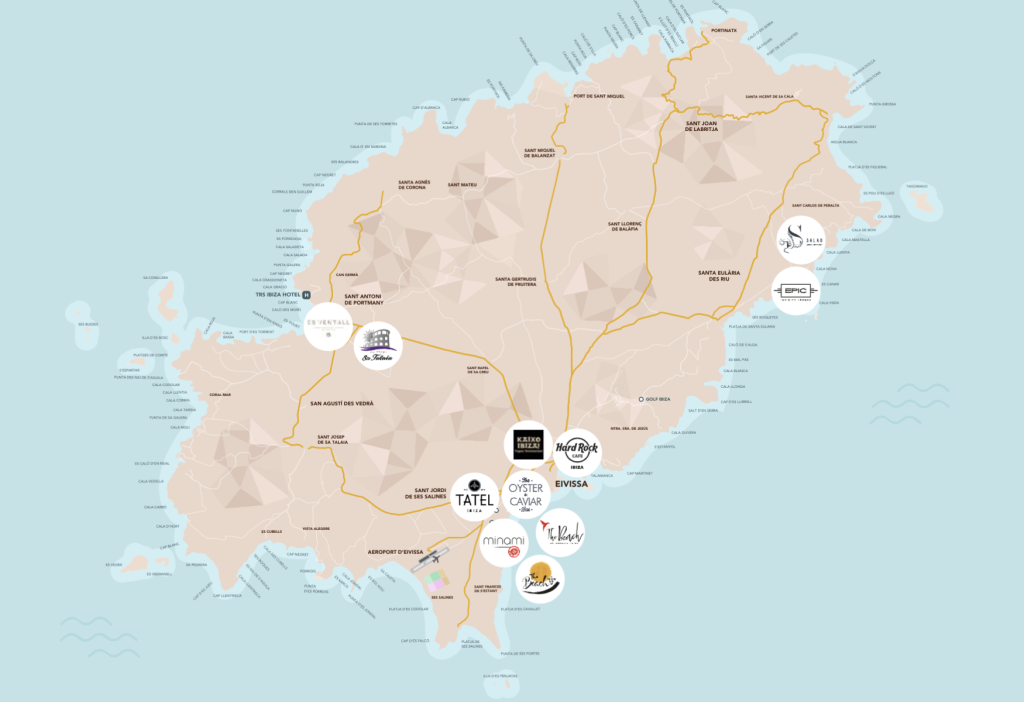 It should be noted that if you wish you can book in this category to enjoy all the benefits offered by this new and exclusive luxury service.
In the coming days we'll have a LIVE on social networks to explain more about this new service, we will solve your doubts related to TRS Ibiza Hotel. If you don't know or haven't read anything about the opening of TRS Ibiza we invite you to click HERE to read all about the amenities, restaurants, suites and more about this new and exciting resort in Ibiza will have.
Likewise the exclusive service of Signature Level will also be available in Grand Palladium Sicilia and Grand Palladium Imbassaí. In the coming weeks we'll provide you with all the information about it, also we'll do a LIVE to explain you all the detailed information about it and answer all your questions about it, in the meantime stay tuned to our social networks so you don't miss any details.
Palladium Travel Club,