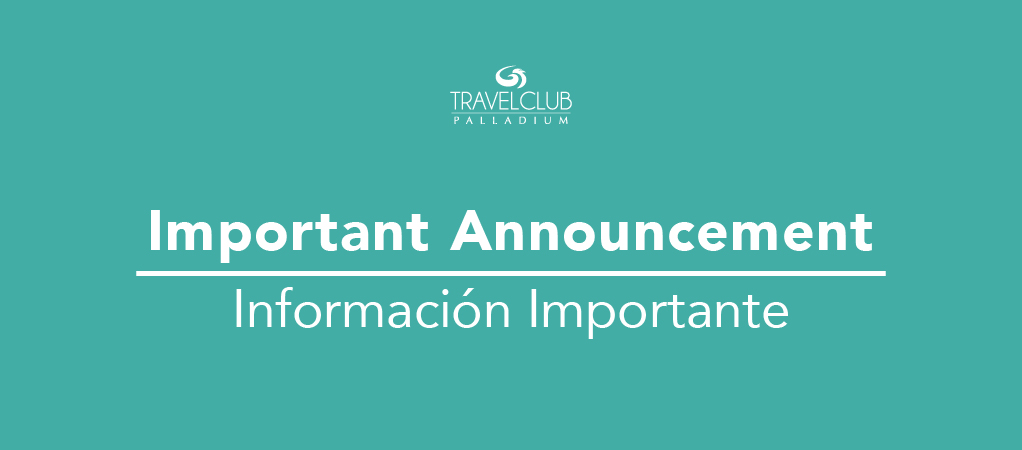 Dear Members,
We know you are already excited to book your favorite suite at one or all our three Members' Parties for next year, and we are thrilled to share with you what we are preparing for all of you!
As previously announced, Jamaica will host the Members Awards at Grand Palladium Jamaica Resort & Spa. Here you can enjoy a Caribbean vacation paradise and fall in love with the Jamaican beach with two weeks of main events, special performances and activities.
We are working hard to give you the best experience at each of your favourite destinations and, as such, we would like to announce that we will be changing the dates of the Members Awards 2023 in Montego Bay to June 2-18, 2023. We hope that this will not affect any of your plans and that you will be able to join us for this incredible party designed to thank you for all the support you always give us.
For those members who still don't know what the Members Awards are, it's a party where your loyalty is recognised and awards are given in different categories. With exclusive activities, gifts and lots of fun.
Montego Bay has breathtaking natural scenery that will amaze you. In addition, the resort is magnificent with its contemporary architecture and swimming pool, the largest in Jamaica! An authentic atmosphere to share with family, friends or couples.
Grand Palladium Jamaica Resort & Spa is located on the shores of the beach, on the north coast of the island and only half an hour from Montego Bay and its airport. A paradisiacal enclave of beautiful beaches with turquoise waters, surrounded by lush vegetation and a mountainous landscape, where you will live an unforgettable experience.
We remind you of the dates of our other two Partner Parties so that you can choose the one that best suits your next holiday:
Cool Tour will be from the 10th to the 25th of March on the Pacific coast of Riviera Nayarit to continue to immerse ourselves in the wonderful Mexican culture;
The 8th Annual Members Party will take place from 6-22 October in the majestic waters of the Caribbean in Costa Mujeres with an incomparable theme.
There is still time to plan your next trip and take advantage of the promotions we have for you with the Travel Sale!
Thank you for your understanding.
Sincerely,
Palladium Travel Club